Happy Saturday! Boy was it hard to go to work yesterday after having Thursday off for Veteran's Day! We should have had a loooong weekend! I'm spoiled, I know!
Today I'm here with a new challenge from Just Us Girls! Kathryn has challenged us to make a gate fold card. I haven't made one of these in a really long time. Last time I made them was for invitations for my MIL's 70th surprise birthday party. I remember making them by candlelight because our power went out! Anyway, I digress! Here's my card.
This image is a new one from Paper Makeup Stamps. It's from the Moody Girls line and this one is called Moody for Holly. The sketch is also from the PMS Makeup 4 the Weekend challenge. Stephanie came up with a fab sketch, and it was perfect for a gate fold card.


I got my colors for the Moody girl from this Basic Grey dp from last year called Eskimo Kisses. I loved the rich burgundy colors! The sentiment is a free one that you get with every Paper Makeup Stamps order this month.

Stop by the JUGs blog to see the inspiration from the girls. Also, my good stamping friend Cheryl is our Guest Designer for November, so stop by her blog along with the JUGs DT. And also stop by the PMS blog and try out their sketch. We'd love to see you playing along with both challenges this week!
I'd also like to wish our JUGs DT girl Dana a very happy birthday tomorrow! Enjoy your day! :-)

Thanks for stopping by and have a fabulous weekend!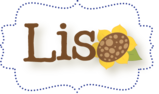 <>